A round up of 2019, in case you missed us!
Successful brands know that it takes years of dedication, determination and the constant pursuit of excellence to develop a world-class brand and 2019 has seen the company flourish.
An exciting opportunity for Heirlooms was the global collaboration with a luxury bed manufacturer, Savoir Beds. Our linens can be found in 14 showrooms around the world including Harrods, Paris, New York, Berlin, Moscow, Shanghai, Seoul and Singapore. As well as offering a select range of in-store linens for immediate purchase, Heirlooms will also be offering their full range of bespoke linens through the local stores. This is a wonderful opportunity for us to deliver a more comprehensive global service to our growing client base.
As part of Heirlooms growth plans, we are pleased to announce the appointment of Ruth Douglas to the position of Managing Director. Eva Luc has been promoted to Senior Sales Manager, reflecting her significant contribution in developing Heirloom's client base. We're sure you will join us in congratulating Eva on her promotion.
Ruth commented on the appointment saying – "I am extremely proud of the team at Heirlooms for their dedication and passion for excellence. It is a privilege to work as part of a team and with our clients, to deliver luxurious linens to some of the world's most beautiful homes and yachts. We look forward to continuing to step out of the shadows to realise our full potential and continue a steady growth path for the foreseeable future. I would like to take this opportunity of thanking our wonderful clients and friends who have played such a significant role in supporting Heirlooms over the years and facilitating that growth. A company can extol the virtues of their own products but it is our client's praise and loyalty that ensures we have kept at the very top of our industry in delivering outstanding products and for that we are extremely grateful. We look forward to an exciting future".
Trade Shows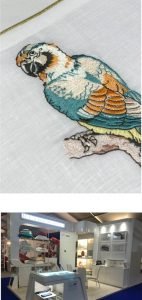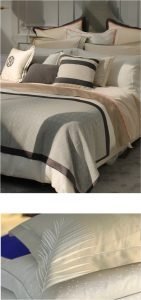 This year our inspiration blossomed from Heirloom's mission to share a vision of sustainability and enduring quality. As Royal Warrant holders this is at the core of our company ethos.
Not all cotton is equal and at Heirlooms we strive to source responsibly grown cotton which are spun and woven into durable fabrics which are both sustainable and ethical.
"One Planet - One Home" With our mission of sustainability in mind Monaco and Decorex were the perfect platform to pay homage to the natural wonders of our incredible planet.
We showcased an eclectic selection of new spectacular embroideries of nature, pulling tones from the world's natural vibrancy. The natural theme trickled throughout the stands amongst our bed linens, table linens and towels and was shown subtly on the main bed display at Decorex with layers of textured fabrics in earthy tones and a pop of copper and orange.

Travel
To establish client relationships and building brand awareness the team have been travelling globally.
Moscow – supported by the Department of International Trade and in association with Architectural Digest Heirlooms took part in the British Design Showcase at the impressive Ambassador's Residence in Moscow promoting British manufacturing, design and heritage. With it's ornate architecture and impressive rooms Heirlooms met with some of Moscow's more prominent individuals along with interior designers, architects and industry experts in interior and luxury.
New York – further developing our international client base Heirlooms made a whistle stop tour of some of New York's most successful interior designer companies promoting the Heirlooms brand to their selected clients. As a manufacturer who works hard on our sustainability and environmental goals, along with our royal credentials we were delighted with the enthusiasm at the quality of our fabrics and manufacturing expertise.
Heirlooms will be making a number of market visits around the world in 2020 so if you have a project to discuss and would like to make an appointment to meet please do get in touch, ruth@heirlooms-linens.com.
New Products

The feel and durability of a fabric is essential to us and we are always on the look out for pioneering new fabrics. Particularly ones which promote ethical sourcing with a focus on using recycled materials and long lasting features.
We are delighted to inform there will be a significant number of new fabrics and colours both plain and jacquard launching in the coming weeks including an organic range. More details to follow shortly!
Exclusive to Heirlooms, the new sumptuous 'Ultimate Plus' towel is a plush 700gsm pure Egyptian Giza cotton complete with woven edges, square corners and a soft touch towel band. We hold stock of the towel in White, ready for immediate dispatch.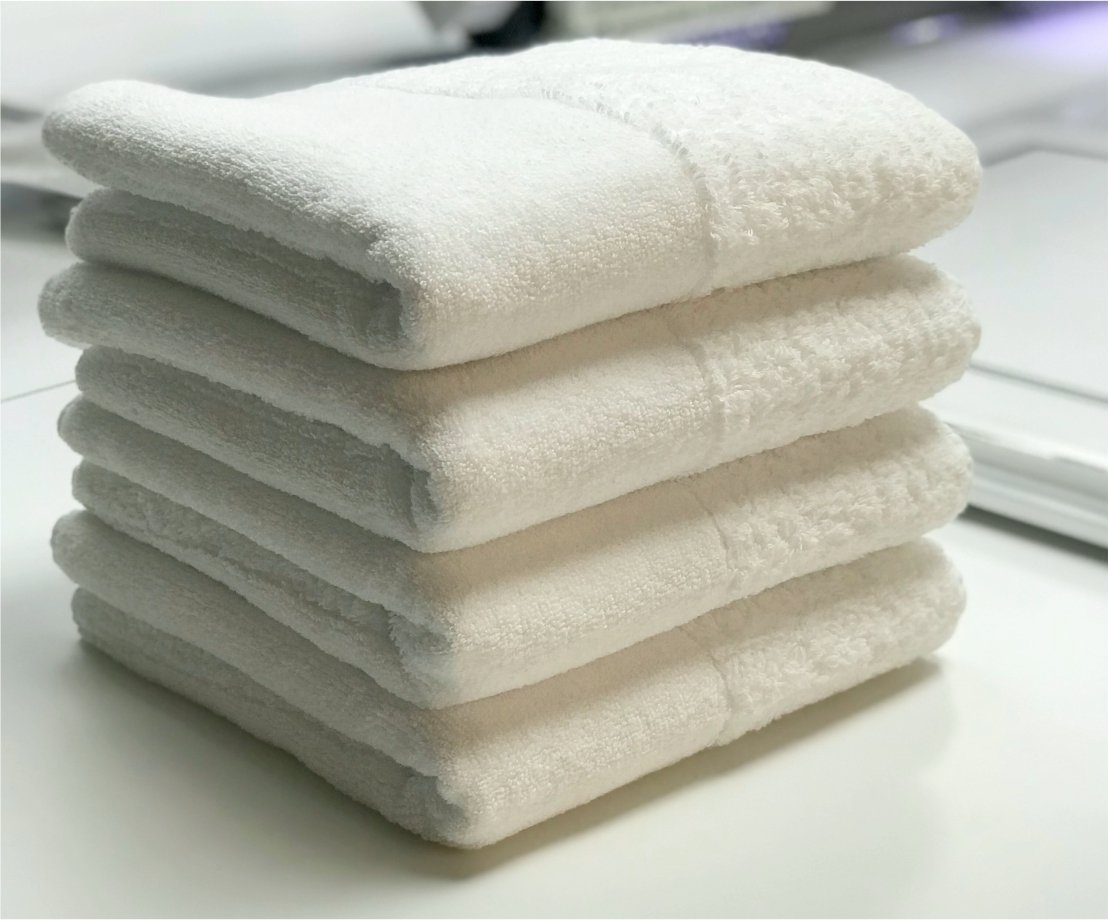 Wellness has a profound significance amongst Heirlooms and we are passionate about providing quality and intuitive products. For your well being we have carefully handpicked products to provide the perfect nights sleep to compliment our linens.
Now included in our duvets and pillows collection is the 'Aerelle® Cool Nights' range. This high-tech cooling fibre is made from plastic collected by the Plastic Bank movement, a globally recognised solution to stop plastics getting into our oceans. With semi-conductor materials, this is a perfect summer time range which dissipates accumulated body heat.
'Aerelle® Cool Nights' offers a well-balanced and environmentally sleep. Contact the team to discuss how we can provide the perfect nights sleep and to discover other pioneering products we can supply.

During summer 2019 we introduced an exceptionally blended bamboo & cotton range to our throw and blanket collection. This range was carefully selected not only for its easy to maintain qualities but specifically the nature of the bamboo fibres as they create a charming lustre and sheen to the finished product.
These blankets are available in earthy, muted tones encouraging a calm, organic feeling. Combined with the choice of elegant weave designs available to finish off the perfect look of these beautiful and durable blankets.

Development
As part of our continuing development, Heirlooms have invested in a new wrapping machine to assist the warehouse team with the increasing demand and to reduce our packaging requirements. This also promotes our mission of sustainable luxury as this state of the art machine will wrap products in widely recyclable packaging and remove excess air enabling us to fit more in our boxes and reduce packaging.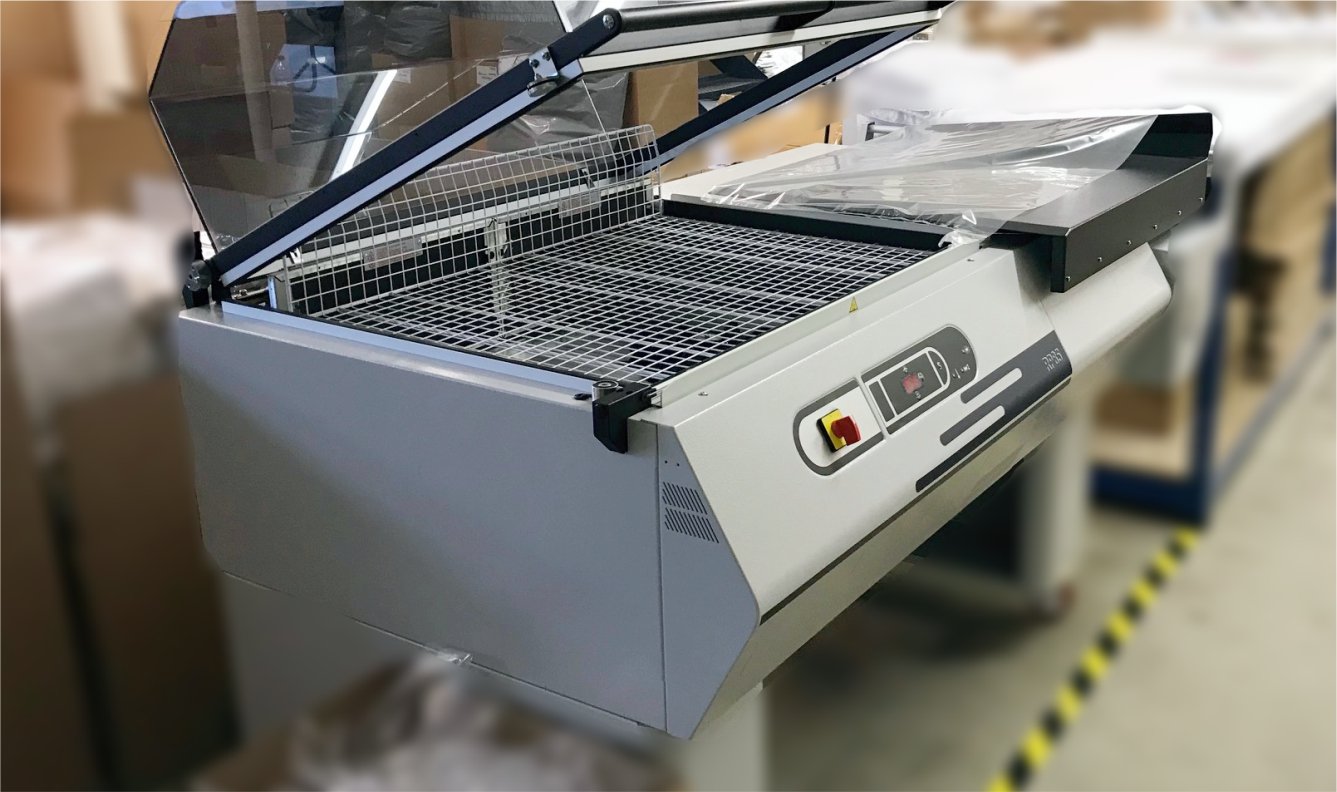 Heirlooms are also overseeing several projects this year to promote our distinctive brand and reflect the true quality of our products and service. All will be revealed Spring 2020.
To finish off another successful year at Heirlooms we would like to thank all of our friends and clients who have continued to support the brands success during 2019 and we look forward to working with familiar and new faces to bring us exciting projects in 2020.