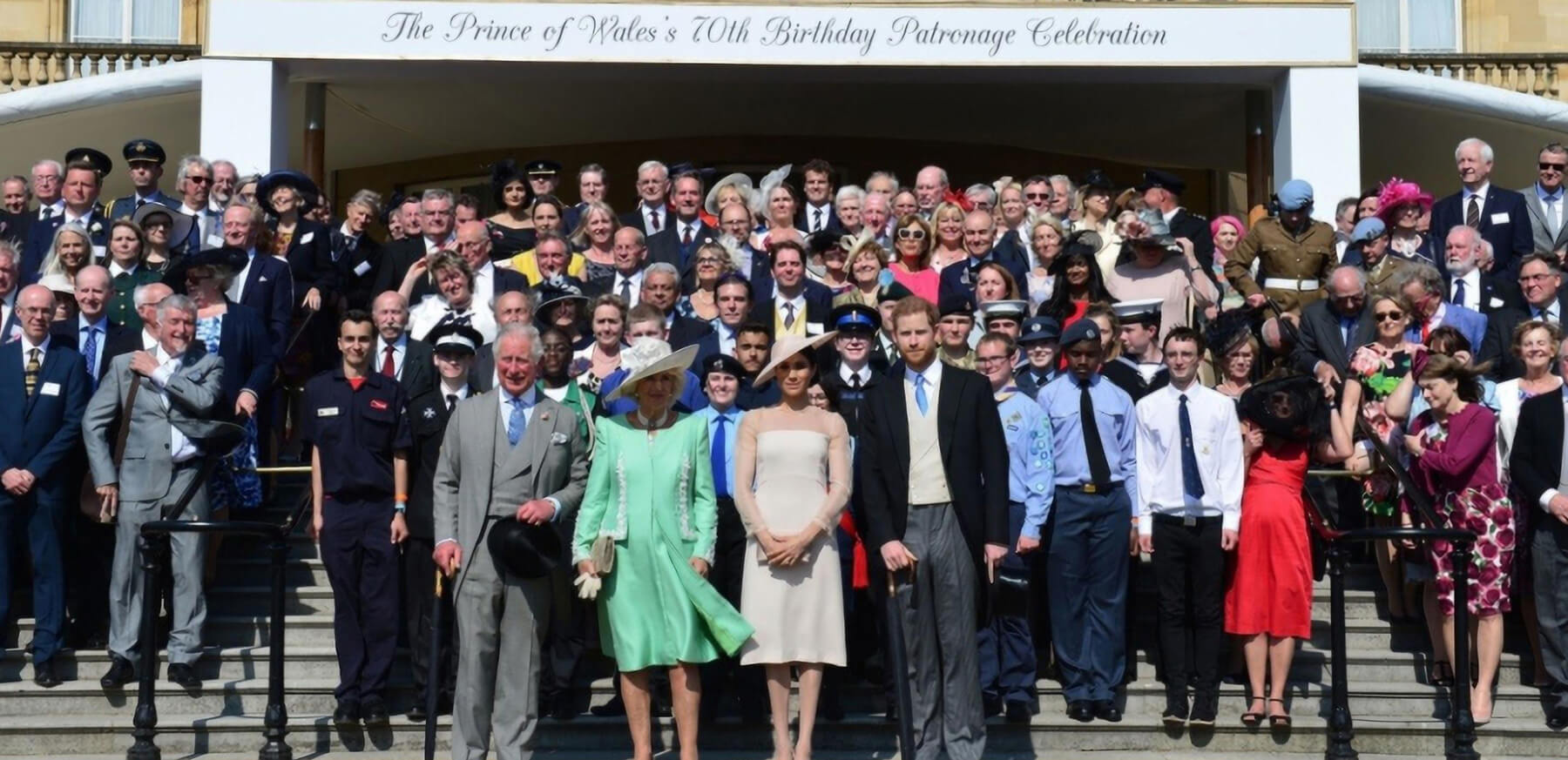 Heirlooms were honoured to have been invited, on behalf of the Royal Warrant Holders Association (RWHA), to attend Prince Charles 70th Birthday celebration at Buckingham Palace on 22nd May 2018. The Prince is patron to more than 420 charities along with 20 military Associations many of whom were represented at the celebration.
Attending the garden party was Heirlooms General Manager Ruth Douglas. Ms Douglas commented "I was humbled to have been in the presence of some incredible people who work tirelessly for a wide variety of great causes, not least the Prince's Trust which offers amazing opportunities for vulnerable young people to gain opportunities in the work place and of course our dedicated armed forces".
The party was the first official engagement of the new Duke and Duchess of Sussex and a fitting gesture on behalf of the couple. Being a Sussex company Heirlooms were of course designed with the titled bestowed by Her Majesty the Queen.
Heirlooms are a family-run British manufacturer of luxury, fine linen products and are the only linen company to hold the Warrant for Fine Linens to both Her Majesty the Queen and HRH the Prince of Wales.
Our bespoke bed, table and bathroom linens have been designed and manufactured in England for some of the ocean's biggest super yachts as well as luxury residences spanning the globe including One Hyde Park. Our exclusive brand was founded in 1984 and we remain true to our founding principles, combining the finest materials and traditional craftsmanship to create linens of exceptional quality and lasting beauty.
Working with many of the world's leading interior designers, property developers, boutique hotels and private clients we continue to create linens that perfectly complement the interior concept and colour palette for each project.